A Business Meeting Venue Tampa Celebrates
Looking for an easily accessible corporate business meeting venue Tampa celebrates with over 8,000 feet of indoor and outdoor space? Ferg's Live is one of Tampa's premier business meeting venues with customizable menu options, a full bar selection, entertainment and a staff committed to making your event memorable for years to come. Ferg's event planners can help you create a unique setting by utilizing one of the venue's meeting rooms, indoor space and even rooftop seating.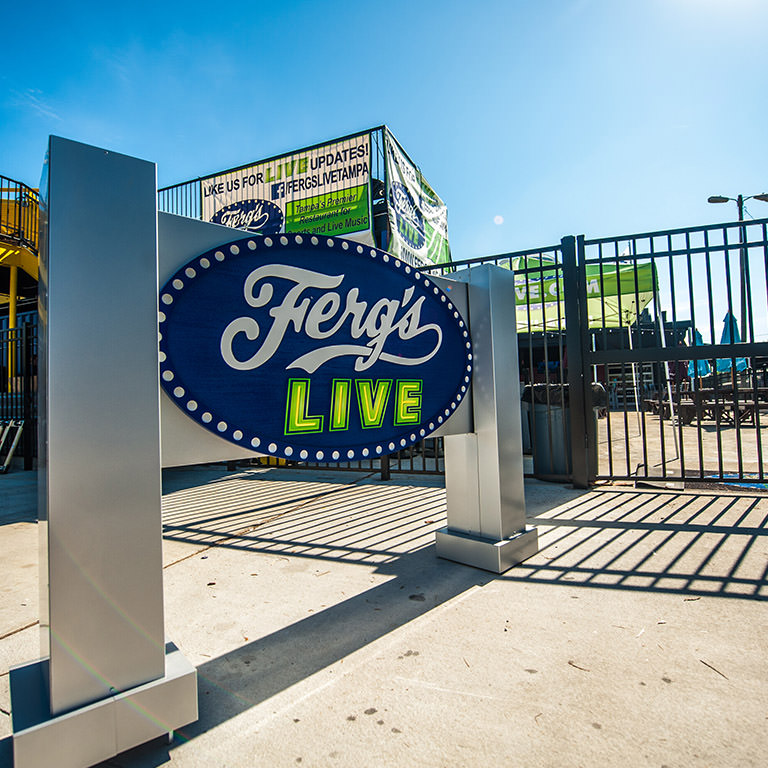 Unlike Other Business Meeting Venues
What makes Ferg's Live different from any other business meeting venue Tampa has to offer?
Flexible in-house catering with full bar options
A spacious and versatile floorplan and meeting rooms that can accommodate a wide range of events
An indoor dining room that can provide an intimate setting unlike other business meeting venues
More than just a corporate meeting venue, with the ability to give your staff a memorable party featuring live music from a full stage
A Corporate Meeting Venue with a Twist
Whether you are hosting a small meeting or annual company gathering, Ferg's Live is a business meeting venue Tampa professionals will enjoy. The corporate meeting venue includes a restaurant, outdoor patio, front patio, VIP Balcony and expansion area that can fit up to 2,000 people. With meeting rooms to fit any style function, Ferg's Live offers hospitality coupled with a crafted menu, a full service bar, dance floor and stage for live music so you can host an unforgettable event.